Kaapzicht Skemerlig Cabernet Sauvignon 2019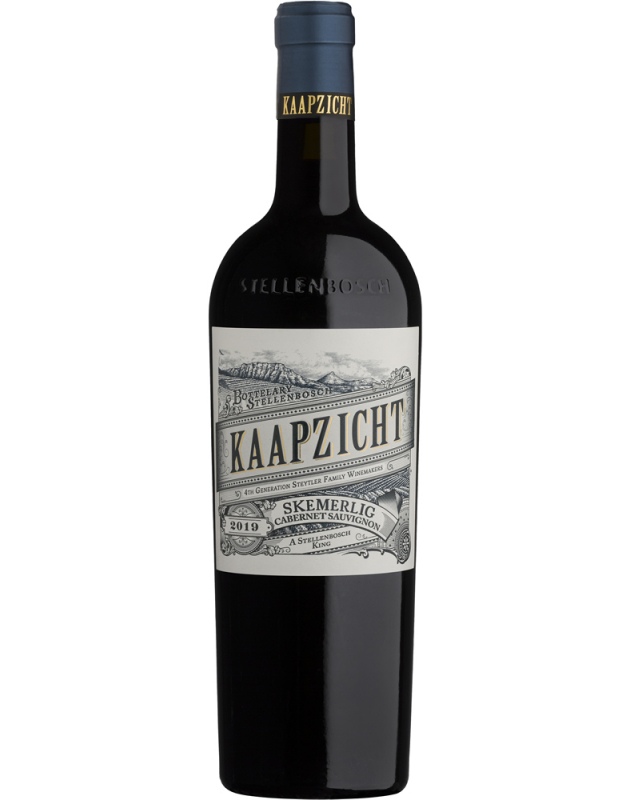 Kaapzicht Skemerlig Cabernet Sauvignon 2019
Stellenbosch has become synonymous with complex expressions of Cabernet Sauvignon. We proudly offer our Bottelary interpretation of this king of reds. True to its flagship nature, this wine is made in concentrated and powerful style.
Technical Analysis
alc
14.08
rs
4.6
pH
3.4
ta
6.1
Wine Information
Accolades
Brand Group
Kaapzicht Terroir Range
Other
Winemaker
Variety
Cabernet Sauvignon
BlendPercent
100% Cabernet Sauvignon
FoodSuggest
Delicious served with deboned lamb shoulder with black olive and herb stuffing.
Ageing

This wine will reward you well for cellaring 6-10 years.
Range:

Kaapzicht Terroir Range